1-on-1 with Logan Cooley; He Liked the Capitals?! (+)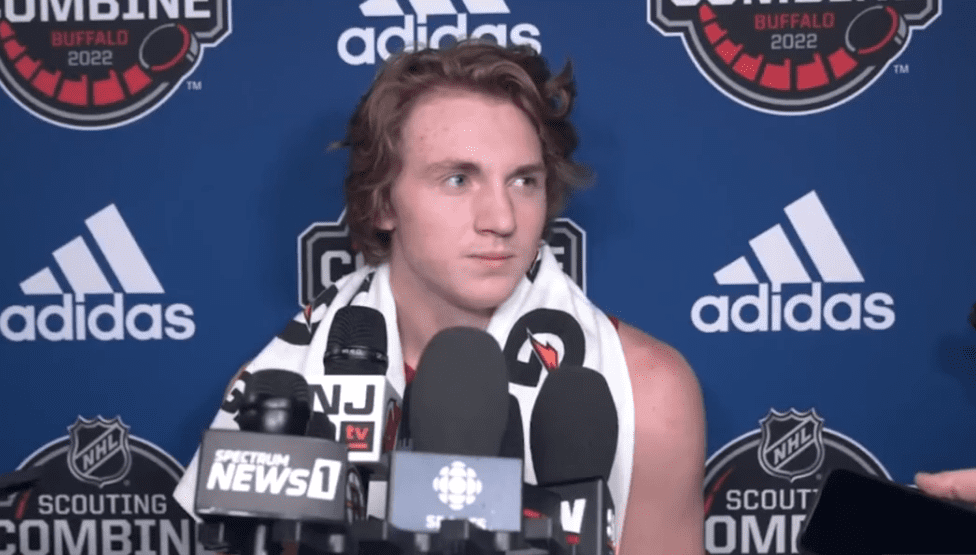 Top prospect for the upcoming 2022 NHL Draft and Pittsburgh native, Logan Cooley, says he grew up cheering for the enemy. Cooley could go third overall to the Arizona Coyotes in next month's NHL draft, which would be the highest ever for a Pittsburgh prospect if the city doesn't disown him for his choice of a favorite hockey team.
He grew up in a sea of black and gold and even played for the Penguins Elite 16-U team. However, Cooley said although it would have been easy to cheer for the Pittsburgh Penguins, it was Alexander Ovechkin and the Capitals that caught his eye.
"I'm a big Caps fan, actually," said Cooley when asked who he cheered for as a kid growing up. "I loved the way Ovechkin played, competed, scored goals, and celebrated his goals. It's something that I really liked; I continued to follow him along and turned into a huge Caps fan."