'Lot of Things on Table': Penguins Waive 5, Including Zohorna, Friedman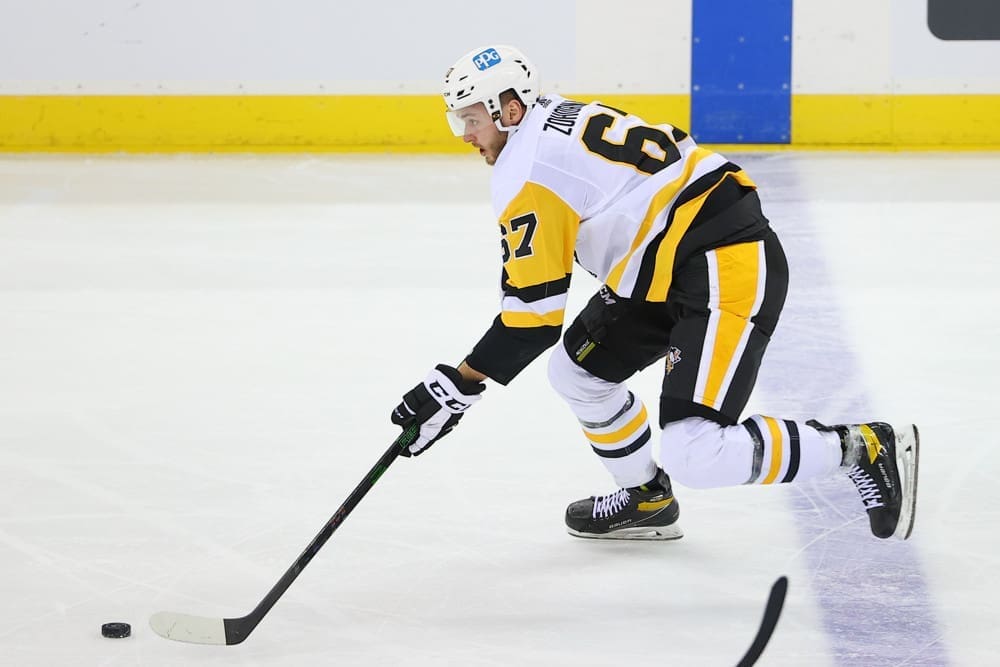 The Pittsburgh Penguins put five players on waivers Sunday afternoon and might have a few more things up their sleeves in terms of their opening-night roster — and that includes Jake Guentzel.
"There's a lot of things on the table at this point," Penguins coach Mike Sullivan said after the team practiced Sunday at PPG Paints Arena. "We'll work through those, and there will be more clarification over the next 24 hours."
Rosters have to be finalized by 5 p.m. Monday, and it seems as if things might come down to the wire after a highly competitive preseason. President of hockey operations and general manager Kyle Dubas is scheduled to speak with reporters Monday.
Per multiple reports, forwards Radim Zohorna, Vinnie Hinostroza and Colin White, along with defenseman Mark Friedman and goaltender Magnus Hellberg, went on waivers Sunday afternoon. For anyone wondering about White, yes, he was signed to a two-way contract after coming into training camp on a tryout basis, but that does not preclude him from being sent to the AHL if he is not claimed by another club by Monday afternoon, just like the others.
Training camp might technically be over, but the Pittsburgh Penguins still have "some difficult decisions," Sullivan said.
One player whose status became a little clearer Guentzel, the top-line left winger. Sullivan said Guentzel has been upgraded to day-to-day status and could be enough ahead of schedule after August ankle surgery that he could play Tuesday when the Penguins open the season against the visiting Chicago Blackhawks and touted rookie Connor Bedard.