Penguins Preseason Game 7, Final Tuneup: Notes & How to Watch vs. Sabres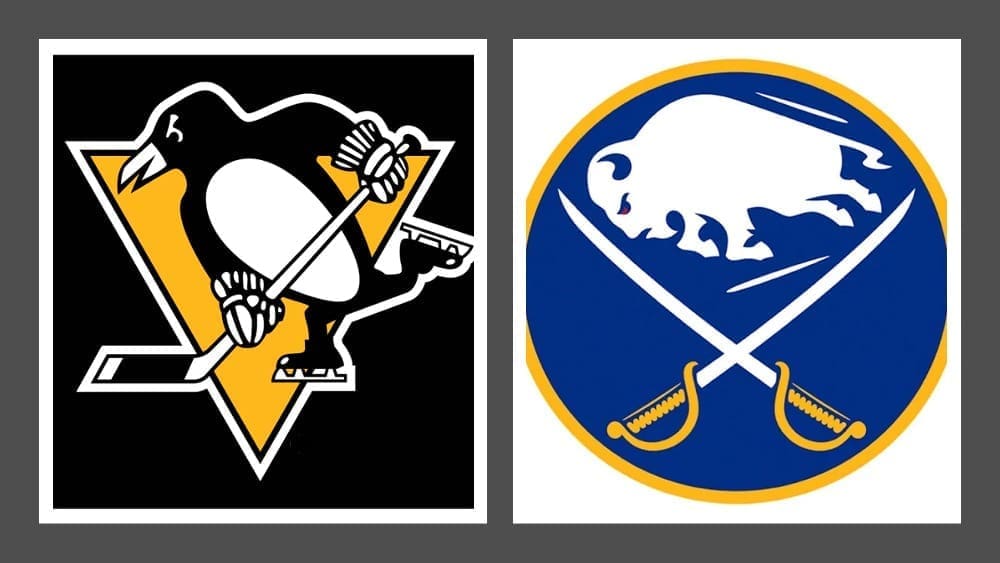 The Pittsburgh Penguins will dress most of their NHL regulars and star players Friday against the Buffalo Sabres. It will be the final tuneup and chance to get into something resembling game-readiness, including the currently disorganized power play learning new faces and schemes.
The puck drops just after 7 p.m. at KeyBank Center.
You can watch the Penguins game on Pittsburgh Sportsnet and listen to it on the Penguins flagship radio station, 105.9. The X. Josh Getzoff and Colby Armstrong will have the TV side, while Steve Mears and Phil Bourque will have the radio call. Fans have reported recent games on ESPN+, but PHN cannot confirm the schedule or blackout restrictions that may be in place.
Wednesday, the Penguins game featured many future WBS Penguins players and roster hopefuls. They took the Detroit Red Wings to the mat in a 2-1 Red Wings win. Penguins goalie Alex Nedeljkovic was very good, and grinding forward Austin Wagner had a standout night.
The Penguins are not holding a morning skate on Friday, so we will find out the lines closer to game time, but based on Thursday's Penguins practice, we can glean a few insights. Jansen Harkins is under consideration for the final roster spot. Colin White may have vaulted himself into the conversation with Radim Zohorna, too.
All three were with the expected Penguins lineup on Thursday.
According to coach Mike Sullivan, there is one primary objective Friday, "to get ready for Game 1."
Undoubtedly, part of that readiness will be earning a few power plays. The Penguins' top power play unit has not only struggled to generate pressure but shots, too. The experiment with Erik Karlsson and Kris Letang on PP1 has not yet been a rousing success or even good.
Since Game 1 readiness is paramount, we can expect Tristan Jarry to start in the Penguins' goal and play the whole game. Sullivan did a little bit of experimenting with the lines Thursday, including Drew O'Connor on the top line. He admitted it was merely an experiment should the need arise in the future. Jake Guentzel has been a full-go at practice but is not on the roster for the game.
Possible Pittsburgh Penguins lines:
Drew O'Connor-Sidney Crosby-Bryan Rust
Reilly Smith-Evgeni Malkin-Rickard Rakell
Colin White-Lars Eller-Jansen Harkins
Matt Nieto-Noel Acciari-Jeff Carter
Defense: 
Marcus Pettersson-Erik Karlsson
Ryan Graves-Kris Letang
P.O Joseph-Chad Ruhwedel
Goalies: 
Tristan Jarry
Alex Nedeljkovic
Pittsburgh Penguins Game Notes:
The Penguins are 2-3-1 in the preseason.
The team has just one power-play goal in the first six preseason games.
The Penguins were 2-1-0 against the Buffalo Sabres last season. Each team scored 10 goals over the three games.
Last season, Evgeni Malkin had five points (0-5-5) in three games against the Sabres. Jake Guentzel had four points (2-2-4).
Penguins Roster:
10 DREW O'CONNOR
17 BRYAN RUST
19 REILLY SMITH
20 LARS ELLER
36 COLIN WHITE
43 JANSEN HARKINS
55 NOEL ACCIARI
63 RADIM ZOHORNA
67 RICKARD RAKELL
71 EVGENI MALKIN
77 JEFF CARTER
83 MATT NIETO
87 SIDNEY CROSBY
Defense:
2 CHAD RUHWEDEL
5 RYAN SHEA
27 RYAN GRAVES
28 MARCUS PETTERSSON
58 KRIS LETANG
65 ERIK KARLSSON
73 P.O JOSEPH
Goalies:
35 TRISTAN JARRY
39 ALEX NEDELJKOVIC