Can Penguins' Veteran Core Lead Them Out of This Slump?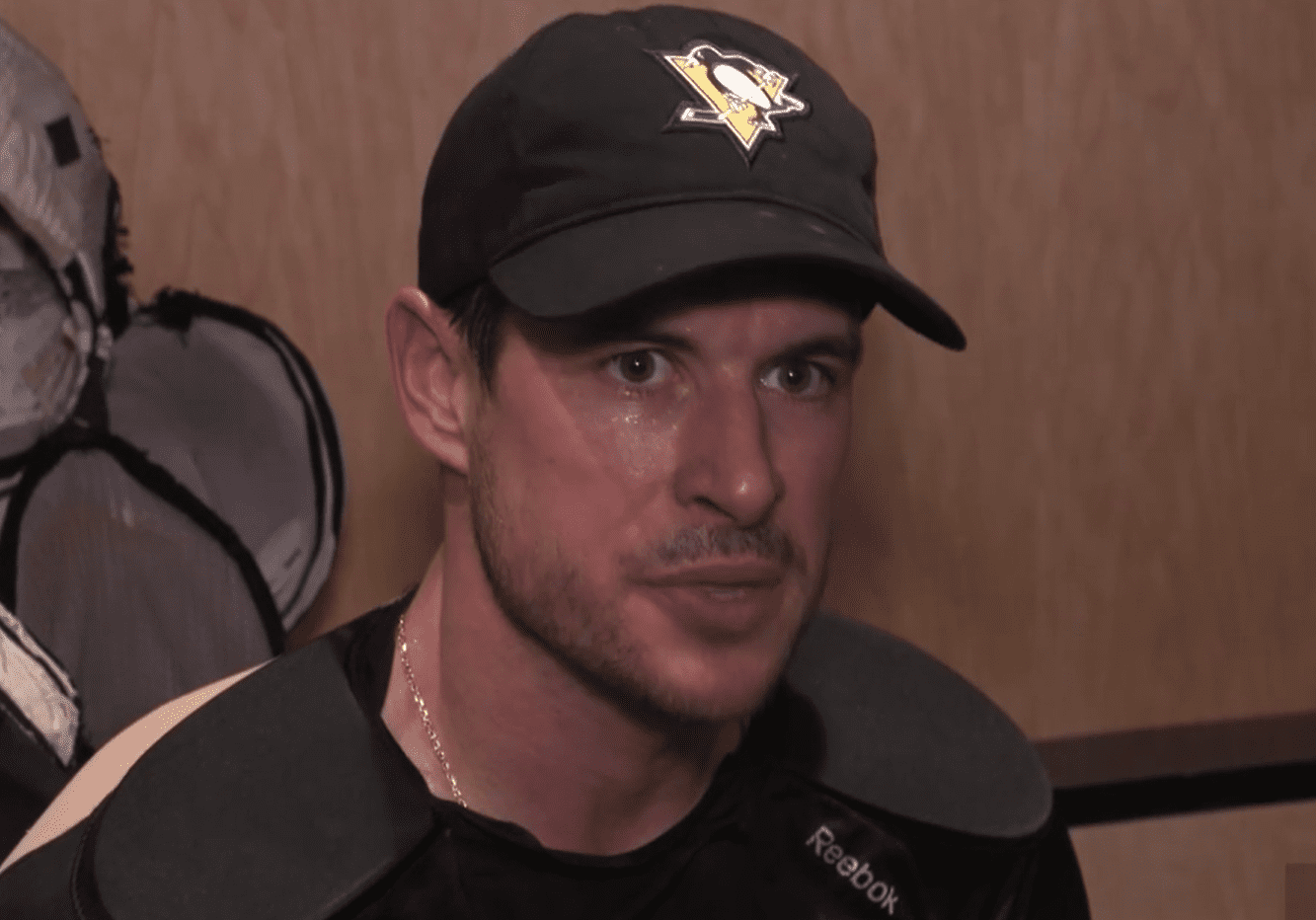 CRANBERRY — The Pittsburgh Penguins' record says they are in denial, that losing six of their first nine games this season is irrefutable evidence of the kind of team they are.
The look in their eyes and the firmness in their voices conveys a very different message.
Players remain adamant that they have performed better than going 3-6 would indicate. That, as Ryan Graves put it succinctly after practice Tuesday, "we just keep finding ways to lose."
No one can dispute that they've been very good at that so far.
Their 4-3 loss to Anaheim Monday night at PPG Paints Arena, when the Ducks not only survived an extended 5-on-3 power play for the Penguins late in the third period, but scored a shorthanded game-winner with 12.8 seconds left in regulation, was the kind of defeat that could not only leave a mark, but tattoo an indelible impression on the psyche of the losing club.
"Those ones sting, when they go that way," Sidney Crosby said.
But if anyone still was fixated on how things had played out against Anaheim, they weren't letting on.
"I already forgot about it, to be honest," Kris Letang said.
Mind you, not all of his teammates got over it quite as quickly — or emphatically — as Letang did.
"I wouldn't say it's easy," Crosby said. "You just have to. That's the way it is. If we won. 7-1, we'd have to do the same thing."
Much has been made of how the Penguins are the NHL's oldest team, and how their leadership group is made up primarily of guys in their mid-30s. One of the benefits of having so many veterans in the locker room — especially among guys filling prominent roles — is that there's almost nothing that can happen, positive or otherwise, that they haven't experienced previously.
"Sometimes, the result doesn't go your way," Letang said. "It's easy to get rattled and go off track, but I think that knowing we have a lot of older guys who have been through that type of stuff, you just keep your composure. If you play the right way, eventually, it's going to get rewarded."
How do vets like Letang and Crosby and Evgeni Malkin express that notion to teammates whose careers still are in the early stages?
"Do we have any younger guys?" Letang said, smiling.
Precisely what goes on behind locker-room doors is hard to say, but the Pittsburgh Penguins don't seem to have a player who's inclined to flip over a table or deliver a fiery speech in an effort to prod the team out of a stretch like the one the Penguins currently are enduring.
"I don't think you have to say something," Letang said. "I think you just have to keep playing the same way, and let your actions speak for themselves."
So far, Crosby said, there's been no reason to verbalize any concerns about how the Penguins are approaching their work.
"We're all just trying to stay positive," he said. "If we feel like our mindset or our attitude is slipping, it's something you have to address at that point. But I think we've had the right mindset. It's discouraging. The last few games haven't gone our way. We've felt like we did some good things. I don't see anyone feeling sorry for themselves."
That doesn't mean they're dodging responsibility for the issues the Penguins are having.
While meeting with the media after the Anaheim game, goaltender Tristan Jarry and center Evgeni Malkin both held themselves accountable for the defeat.
"We're all taking ownership and responsibility for where we're at," Mike Sullivan said.
Similarly, he added that, while Crosby is the Pittsburgh Penguins' captain and "heartbeat," no individual is responsible for guiding the team out of its rut.
"I've never been one to believe that it's on any one person or any one player," Sullivan said. "It's on all of us."
So is helping the Penguins to climb out of last place in the Eastern Conference, because virtually every aspect of their game can be improved.
A sampling:
*** They are allowing 3.22 goals per game, good for 25th place in the NHL rankings.
*** The power play has failed to score in seven of the first nine games.
*** Despite having a handful of elite offensive talents, the Penguins are scoring on just 8.1 percent of their shots, the league's 10th-lowest figure.
*** The fourth line, which has Noel Acciari between Matt Nieto and Jeff Carter, does not have a goal in 27 man-games.
Nonetheless, the Penguins appear to be convinced that, if not for some untimely lapses and letdowns — and a little misfortune — their record would be significantly better.
"To be honest, I don't think we've played bad," Letang said. "We've played, most of the time, a pretty good hockey game, but sometimes, the result doesn't go your way."
The results are what ultimately matter most, of course, and the onus is on the Pittsburgh Penguins to begin collecting victories when they open a three-game road trip Saturday night in San Jose.
"It definitely needs to be sooner than later," Graves said. "We're trying to right the ship here."
And there's no denying that.