Dan's Daily: Caps May Rely on Daniel Sprong, Poulin on Canada Top Line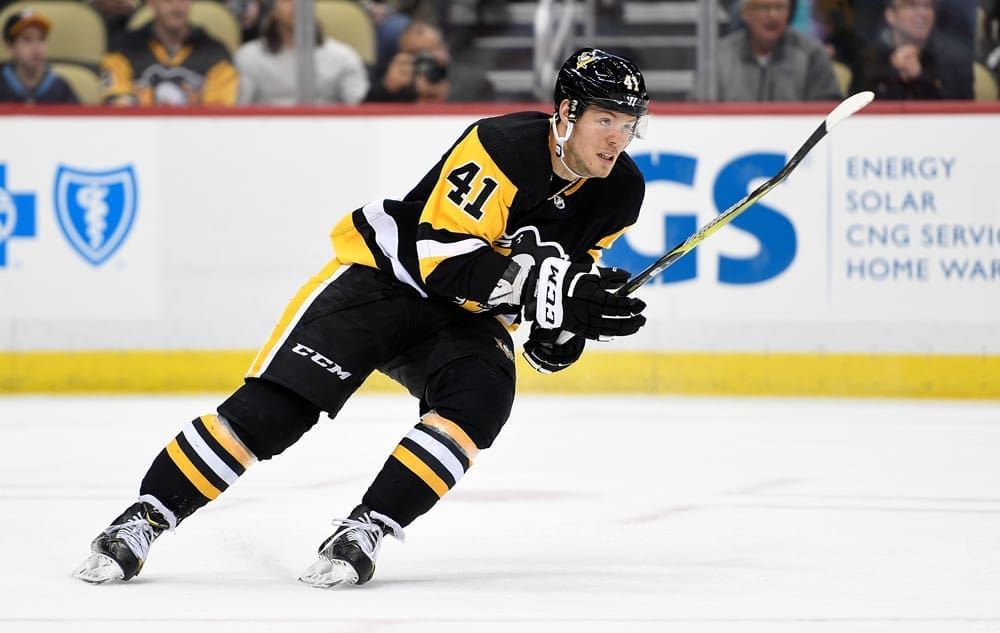 There will be several hundred thousand Pittsburgh Penguins fans ready to scream, "I told you so," if the Washington Capitals can reverse the career trend of Daniel Sprong, and Washington may try. The top Penguins forward prospect Sam Poulin is skating on one of the top lines in the Team Canada World Junior Championship camp. And, the Oliver Ekman-Larsson trade to Boston may not be dead, yet.
The Ekman-Larsson NHL trade rumors are more reminiscent of Monty Python's Holy Grail… "But I'm not dead yet."
This week, the NHL owners proposed a pretty stiff new economic package to the players, which included an additional 13% salary deferral. If you'd like to just how severe it would be for the players — take a look at how it would impact Sidney Crosby, and players making less than $1 million (Pittsburgh Hockey Now)
In the WJC Team Canada camp, top Pittsburgh Penguins prospect Sam Poulin is skating beside Quintin Byfield, who was the second overall pick and a great center (Hockey Canada)
Also–you can watch the scrimmage LIVE tonight at 8 p.m.
Is the possibility over of the big NHL trade that didn't happen this offseason? The Arizona Coyotes tried to trade Oliver Ekman-Larsson. However, he exercised his no-trade clause to allow a deal only to the Boston Bruins or Vancouver Canucks. Predictably, no trade was consummated.
However, it may not be dead, yet, as Craig Morgan of AZ Coyotes Insider, and Boston Hockey Now explain (Boston Hockey Now)
The Google – San Jose Sharks spat over development and parking continued this weekend. San Jose Hockey Now has the exclusive report (San Jose Hockey Now)
We would never root against Google. Google is great! Please don't hurt us.
Joe Thornton is playing in Switzerland until the NHL resumes. Sportsnet went inside the process to play in Switzerland. Interesting story (Sportsnet)
Doc Emerick believes if the New York Islanders had played their 2019 Eastern Conference Semi-Final at the Coliseum instead of in Brooklyn, there's no way Carolina would have swept them (NYI Hockey Now)
And finally, the Washington Capitals may give (or be forced to give) Daniel Sprong another shot in the NHL. Washington needs a third line winger, and Sprong might be the best they've got (NBC Sports)
With a loaded forward crew, a deep blue line and two goalies, the Vegas Golden Knights are now the class of the Western Conference (Vegas Hockey Now)