Dan's Daily: NHL Trade Chatter, Full Penguins Breakdown from Detroit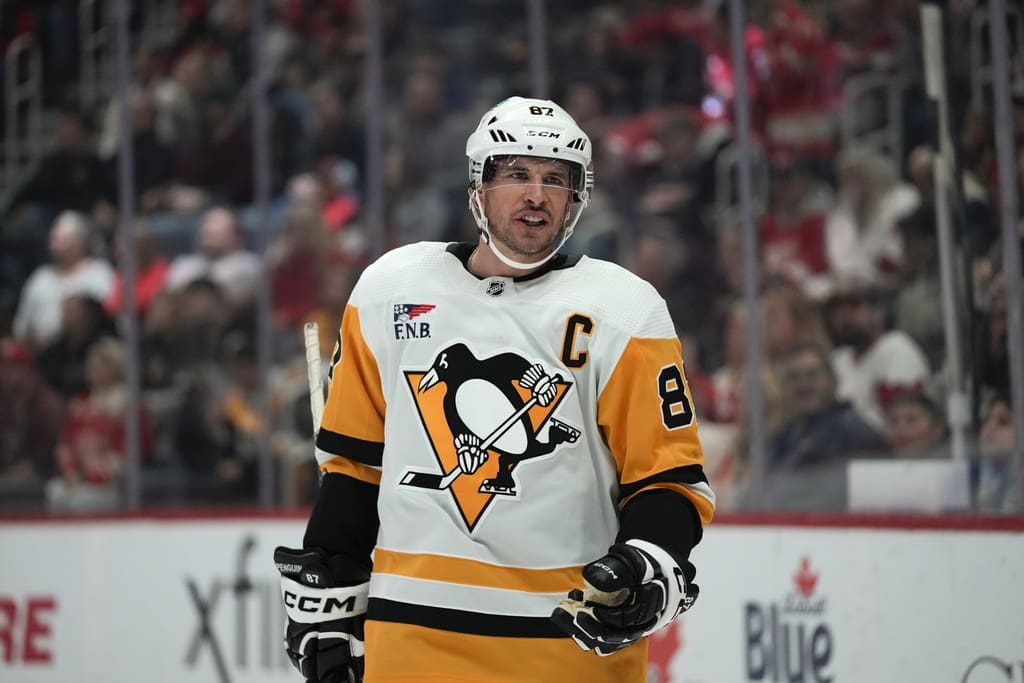 The Pittsburgh Penguins looked like world-beaters, zombies, and world-beaters again, but it was the zombified second period that cost them dearly in a 6-3 loss to the Detroit Red Wings. The Penguins lineup exists as two teams in one locker room. The postgame report card from Detroit dives deep into that topic. National Hockey Now resumed the column "Off the Record," in which NHL execs, scouts, and insiders dished on the latest NHL trade rumors and even offered a few colorful opinions on recent moves. Also in the Daily, the Ottawa Senators got a big boost from the return of Josh Norris, who spent a year on the mend from shoulder surgery, and Rick Tocchet is giving some tough love to his Vancouver Canucks.
My Detroit stay is over as soon as I hit publish on the Daily. I remain somewhat confused by this city. It has a terrible recent history but seems to have largely cleaned up, yet … no one is here. I walked nearly a mile through downtown from the arena to my hotel last night. I didn't encounter another soul. Rush hour traffic is 65mph. The streets are well-paved and nearly empty.
I will come back to sample a few of the interesting little restaurants that I didn't get a chance to visit and spend some time at the Shinola watch factory (I do love watches, and Shinola is beginning to improve their designs from the giant 47mm pizza pans to more interesting looks). But what if you built a city, and no one showed up?
Also, the Red Wings in-game experience is heavy on country music. WHAT THE?! This is Motown! Eight Mile is here. Yet they lean on country. What did I miss? Cmon, some Four Tops, Supremes, Temptations, Martha and the Vandellas. Let's go!
Pittsburgh Penguins:
Pittsburgh Hockey Now: A 6-3 loss to playoff-spot competitor, the Detroit Red Wings. The Dave Molinari Penguins postgame.
The Penguins certainly feel urgency. That third period comeback attempt was proof the Penguins aren't going to roll over this season. Kris Letang put the team's dwindling opportunity to win another Stanley Cup in dramatic terms, "Our runway is getting shorter and shorter." The core is feeling pressure time but also a big opportunity. Go inside the Penguins locker room.
Detroit Hockey Now: From the flip side, the Red Wings Alex DeBrincat is now leading the NHL in scoring. Not a bad pickup for the Detroit Red Wings.
We had plenty of PHN+ content, too.
PHN+: What, me worry? Dave had a good talk about struggling to hit the score sheet with Penguins winger Rickard Rakell.
PHN+: We also take you into the locker room after the loss with the raw video and quotes from the players and coach Mike Sullivan. Disappointment hung in the air, even as most were encouraged by the third period. I especially liked Mike Sullivan's explanation in the Penguins postgame.
We're going all hockey today since we're late and on the road (Those stupid 7:30 p.m. games and needing some sleep). Go to our Steelers site, SteelersNow.com, for full coverage and Steelers news. And our Pirates coverage, including the latest Arizona Fall League updates with the Pirates prospects.
NHL Trade Talk, News
PHN+: Jimmy Murphy went "Off the Record" with several NHL executives, scouts, and hockey insiders. About which team did one GM say, "What the (bleep) are they thinking?!" There are a few teams hunting goalies, including the LA Kings. The Winnipeg Jets shockers and more NHL trade chatter.
I hope you'll join this band of sports media rebels. I think you can see how hard we're working network-wide. One subscription gets you all of the Pittsburgh sports coverage, as well as all of the hockey network coverage, too! Join here.
TSN: A Patrick Kane update. The winger is holding off on talks with teams until he is fully recovered.
No, the Penguins can't be serious bidders unless they shed significant salary.
Sportsnet Vancouver: Rick Tocchet is giving his Canucks some tough love and trying to teach them a few lessons.
Ryan Reaves called out Corey Perry, "He kind of acts tough. He's not tough," said the Maple Leafs enforcer.
Washington Hockey Now: Father Time might have caught Alex Ovechkin. In the other NHL game last night, Ovechkin didn't have a shot. Questions are rising on Ovechkin, and the defense is bad, too. Ottawa decimated them 6-1. Who takes the Washington Capitals blame?
And Josh Norris made his return. A year after major shoulder surgery, Norris popped a pair of goals, and Ottawa breathed easier. Analyst Mike Johnson says there's no rust on Norris.