Dan's Daily: Could Oilers Lose McDavid? Major Penguins Admission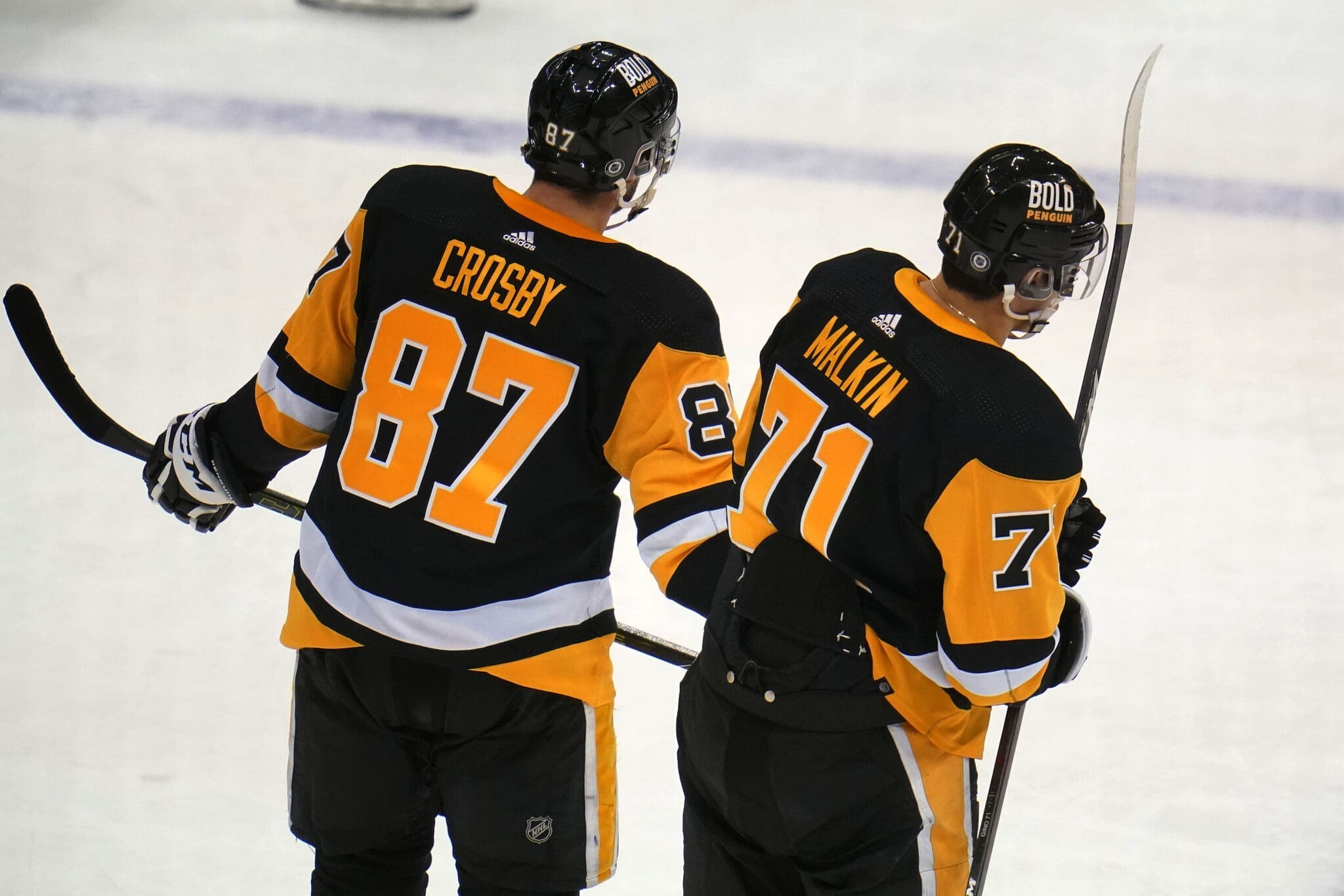 The Pittsburgh Penguins realize they are older, and they must change their game. Pittsburgh Hockey Now had the exclusive story, and I hope you enjoyed it. The Penguins veterans are realizing if they want to win, things have to change, and that also includes small details of Evgeni Malkin's game. The Penguins news continued with a Jeff Carter injury and Reilly Smith visiting the White House. Also in the Daily, are the Edmonton Oilers scrambling to keep Connor McDavid, and will they be able to snag a goalie on the NHL trade market? And the NHLPA is putting pressure on the league over the unacceptable accommodations for the Arizona Coyotes.
On Monday, former Penguins goalie Tom Barrasso was inducted into the Hockey Hall of Fame.
It's a unique induction because Barrasso was one of the best goalies of the era. He won two Stanley Cups. But he also rubbed more than a few people the wrong way. Former teammates had a saying, both good and bad, "that's Tommy."
And I was pretty happy with the story yesterday from practice. I've been writing a lot about the Penguins' style, the counterattack vs. the overaggressive attack, their mindset, and the importance of recognizing what is working (and what is not). Yesterday, Kris Letang could not have given me a better quote on the subject.
Pittsburgh Penguins
Pittsburgh Hockey Now: Jeff Carter missed practice. So, too, did Reilly Smith. Here's the update on Carter's injury from the Penguins practice.
Tom Barrasso is now in the Hockey Hall of Fame. Here's the full story and video from his induction Monday night.
You may have noticed a little wrinkle in Evgeni Malkin's game. He's clipping at a career-high rate in one aspect. It's the quick draw, Evgeni Malkin.
And I think the story that you should read. "We're not 25 anymore." Letang dropped the heavy, and when I called him on part of it, he gave a reaction that you'll want to read. Do the Penguins finally get it?
NHL Trade Chatter, News & National Hockey Now
Nashville Hockey Now: This makes great sense. Juuse Saros isn't going anywhere. GM Barry Trotz dangled him for an enormous price, then pulled him off the table. However, the Nashville Predators have a hotshot goalie prospect who could be ready a lot sooner than later. Should the Predators engage the Oilers on the NHL trade market?
Montreal Hockey Now: They've already made one goalie trade this season (Casey DeSmith to Vancouver). Now the Canadiens are again working the trade market, ready to dish another goalie. The latest Montreal Canadiens trade talk.
Sportsnet: We've talked before about how coach Rick Tocchet is transforming the Vancouver Canucks. The team is night and day different from the last two seasons when they bottomed out, and J.T. Miller filled those NHL trade rumors. Now, forward Brock Boeser is shoveling more praise Tocchet's way, crediting the coach with quickly making him a better player.
Also from Sportsnet: NHLPA head Matt Walsh took direct aim at the Arizona Coyotes' living situation. No more couch surfing. Walsh pointedly said these are NHL players, and they deserve NHL accommodations.
For goodness sake, move them to Salt Lake City already. I would have said Houston, but I've had enough of football-crazy cities that wipe their feet on hockey as an amusing sideshow and pay attention only when they win.
NYI Hockey Now: The Oilers' free fall and coaching change had a benefit to the Penguins. The Oilers' first game with their new coach was a success, and they beat the New York Islanders.
Carolina Hockey Now: Brass Bonanza time! Check out these brand-new Hartford Whaler tribute sweaters that the Carolina Hurricanes will wear.
"Breakfasts come and go, Rene, but Hartford, "the Whale," they only beat Vancouver once, maybe twice in a lifetime." (movie reference).
Boston Hockey Now: Bad news in Boston. The big thumper remains out of the lineup as Milan Lucic suffered a setback in his ankle rehab and will be out longer for the Boston Bruins.
TSN: The Oilers are going through coaches like they're disposable razors. They've made changes and brought in players, and still, they haven't been close to a Stanley Cup. It's an interesting discussion: Are the Oilers desperately making changes to hang on to Connor McDavid?
Vegas Hockey Now: Reilly Smith missed practice on Tuesday because he had a date at the White House. To honor their Stanley Cup win, Smith joined his former Vegas Golden Knights mates at 1600 Pennsylvania Ave.