Penguins Have Sour Memories of Blackhawks' Last Visit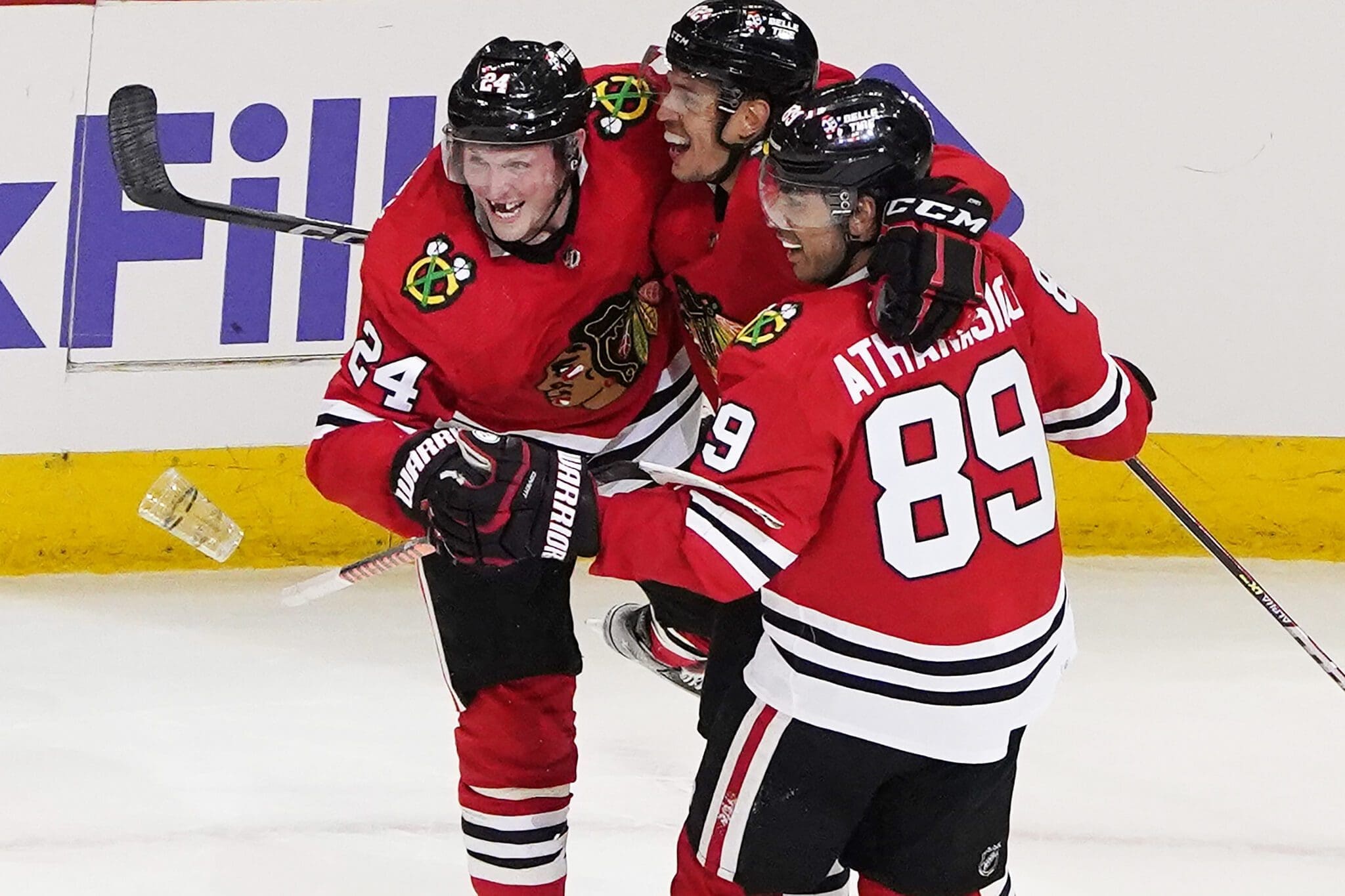 It all seemed so simple for the Pittsburgh Penguins six months ago.
Probably because it was.
Sure, there was a three-team battle in progress for the final Eastern Conference playoff berth, but all the Penguins had to do was win their final two games and they would qualify for the 17th consecutive season.
Despite how they had lurched through the season at times, that didn't seem like an unreasonable ask, considering that those games were at home against Chicago and in Columbus, against teams that were days away from tying for the second-fewest points in the NHL.
That game against the Blue Jackets proved to be effectively irrelevant, though, because the Penguins had self-immolated at home against the Blackhawks in a 5-2 loss two nights earlier.
That flameout isn't likely to be front of mind when the Penguins face Chicago in the regular-season opener tonight at 8:08 (or thereabouts) at PPG Paints Arena, but it made a lasting impression on the players who went through it.
That includes the ones who merely witnessed it, like defenseman Marcus Pettersson, who was sitting out his 12th consecutive game because of an undisclosed injury.
"It was not fun to watch," Pettersson said.
Pretty much from the opening faceoff. With the success of their season before them, the Penguins were flatter than a shadow from the early minutes of play.
Connor Murphy put Chicago in front at 8:04 of the first period and, after Evgeni Malkin pulled the Penguins even with a power-play goal at 5:28 of the second, the Blackhawks ran off three unanswered goals to take a chokehold on the game.
Although Danton Heinen got the Penguins within two by scoring with 38 seconds to go in regulation, Chicago added a final indignity by hitting an empty net 15 seconds later.
That goal closed out the scoring — and, effectively, the Penguins' season — and left a psychological scar that didn't fade for a long time.
"It took a while," Pettersson said. "The whole group, the whole organization. We hadn't missed (the playoffs) in so many years."
The fallout from their failure to qualify was almost immediate. GM Ron Hextall, president of hockey operations Brian Burke and assistant GM Chris Pryor were fired, and the search for someone to oversee the Pittsburgh Penguins' hockey operations began.
It eventually led to the hiring of Kyle Dubas, who has, by most objective measures, has significantly upgraded the Penguins' major-league roster and organizational depth and given the franchise a infusion of energy and optimism as it enters the 2023-24 season.
The dominant storyline in the game tonight, of course, will be Sidney Crosby facing Chicago's rookie wunderkind, Connor Bedard, who is expected to be one of the dominant figures in the NHL for years to come.
"Obviously, it a great narrative, having Bedard play against Sid in his first NHL game," Mike Sullivan said. "These two guys are, for all intents and purposes, part of the face of the NHL. Sid, for sure, is, having been the ambassador for the league for almost two decades now. And a young player in Bedard who has exciting and optimistic future as a star in this league."
Regardless, the focus for the Pittsburgh Penguins will be on earning a couple of points, because the bitter ending to last season was a reminder that points picked up in autumn are just as valuable as those obtained in April.
That a victory, should they get it, would come in Game 1 against the opponent that scuttled their playoff drive last spring, is more a quirk of scheduling than a serious source of motivation.
Pettersson allowed that, "it's kind of come full circle, playing them again," but added that there are much larger issues to consider.
"We feel like we didn't perform the way we wanted to all last year," he said. "It's been a long offseason. We can't wait to get started."