Demotions & Injury: Alex Nylander Didn't Quit, 'I Love Playing with' Malkin (+)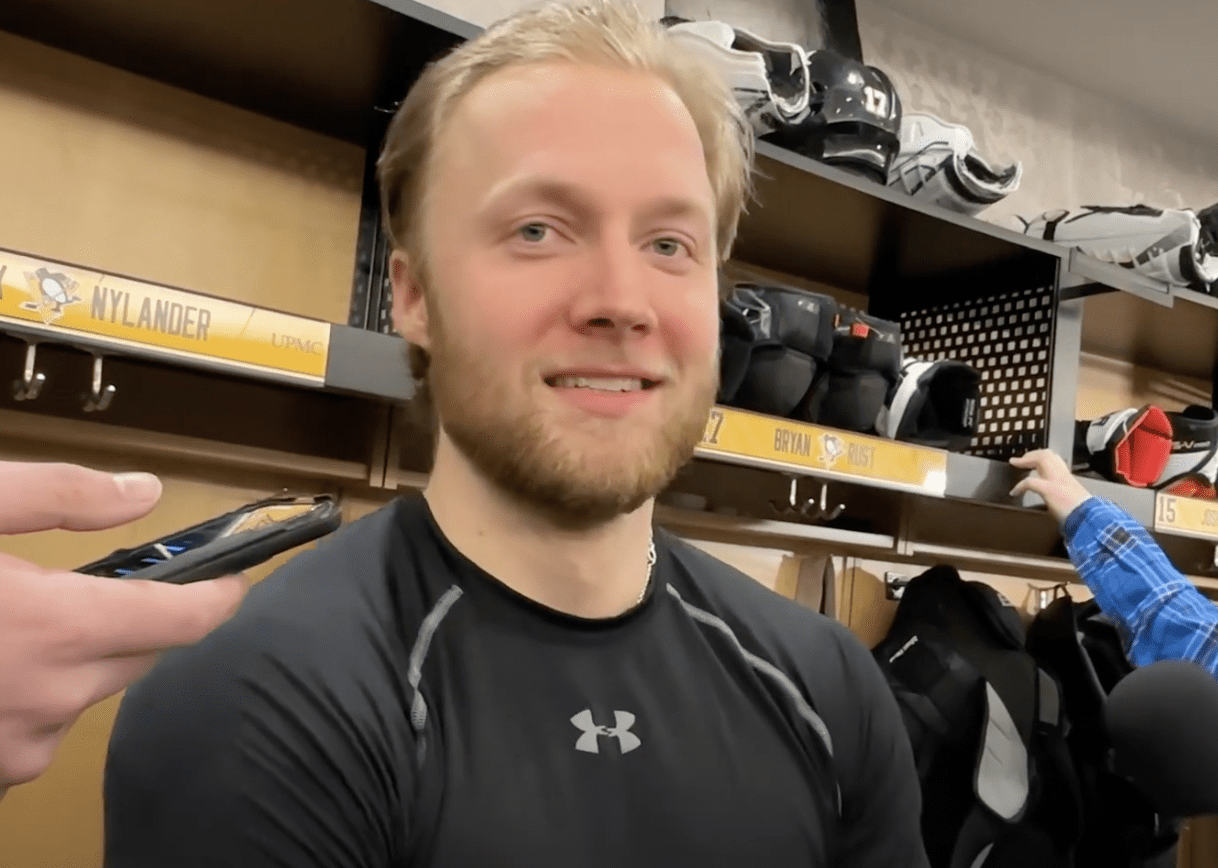 Playing with Evgeni Malkin can make a career. The Pittsburgh Penguins preseason game against the Buffalo Sabres on Thursday will be only one largely inconsequential contest, but it could go a long way toward re-establishing Alex Nylander in the world's top league, too.
Nylander, 25, broke a long two-year absence from the NHL by playing nine games with the Penguins late last season. Prior, he was banished to the AHL after failed stints with Buffalo and Chicago despite being the eighth overall pick in 2016.
A significant knee injury in 2021 further derailed Nylander's career.
"I (had) been grinding so much after my injury. (It was) a bigger hit than I thought. It was a lot harder to recover from that injury. And just for me, getting back to feeling the same way as I did before took a lot longer than I thought it would be," Nylander said. "Hard stuff takes time, and I've been driving for two years and finally got the call. To play (in the NHL) was unbelievable. It showed my hard work, and I didn't quit."
Read the remainder of the story by subscribing to PHN+. Chose your favorite beat writer — Use code Dan10 or Dave10 to save $10.