(UPDATED) Penguins Practice: Letang, Acciari Return After Injury Scare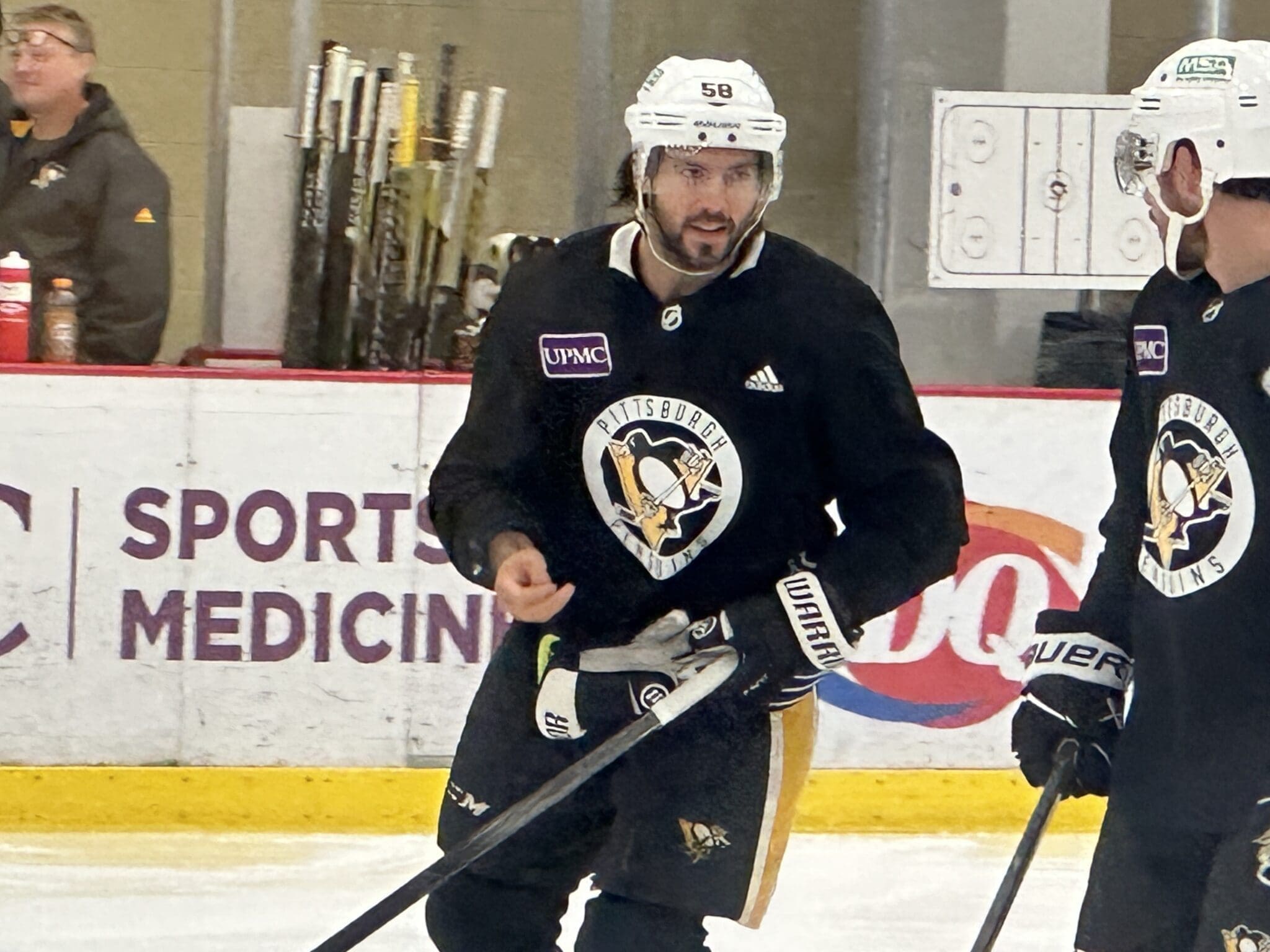 In what is no doubt a relief to the Pittsburgh Penguins, defenseman Kris Letang and forward Noel Acciari both participated in practice Friday at the UPMC Lemieux Sports Complex.
Letang (lower-body injury) and Acciari (upper-body injury) were surprise no-shows at practice Thursday. Coach Mike Sullivan offered no further information after that session beyond the fact that the two were still being evaluated.
Apparently, those evaluations were of a positive nature for both.
Neither was wearing a non-contact jersey Friday. Letang was in his normal spot, paired with Ryan Graves. Acciari worked at a couple spots in the bottom six forwards.
However, Letang, while saying after practice that he "feels good" and that "it's nothing major; we're just monitoring," indicated that the final verdict on where things stand with him is still in some question.
Asked if he would be able to travel to St. Louis and play Saturday against the Blues, Letang said, "I have no idea. I don't know yet."
Sullivan, however, said he anticipates that both players will be able to play Saturday. Acciari echoed that, saying he expects to be available to play Saturday.
Defenseman Will Butcher, who has not played since last season because of an unspecified injury and who signed with the Penguins during the offseason, continues to practice in a non-contact jersey.