Penguins One-Timers: Eller Getting Boxed In?; Off to Healthy Start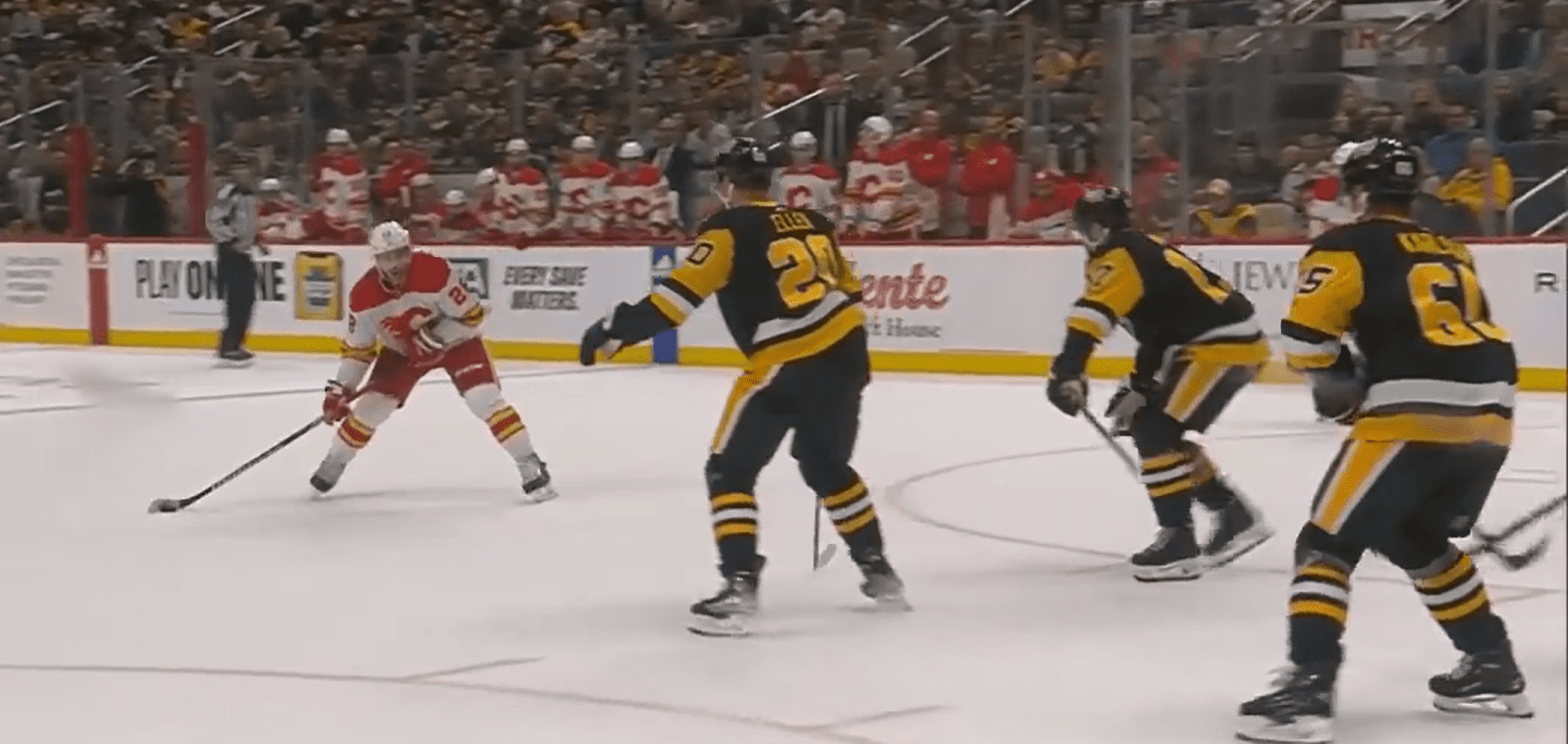 Lars Eller is one of the Pittsburgh Penguins' most important penalty-killers.
They have taken 15 faceoffs during 10 shorthanded situations in their first three games, and Eller has handled 10 of them, going 5-5.
He's averaging two minutes, 13 seconds of penalty-killing time per game, just three fewer seconds than fourth-line center Noel Acciari, the leader among Penguins forwards.
And there's one obvious reason he hasn't nosed out Acciari for the top spot: Eller has spent almost as much time serving penalties as he has killing them.
Eller, who has been assessed as many as 68 penalty-minutes just once since breaking into the NHL with Montreal during the 2009-10 season, has taken a minor in each of the Penguins' first three games.
His six minutes, which put him in a 13-way tie for 19th place in the NHL going into Monday night's games, are the most on the team, and project to 164 over the course of an 82-game season.
Mind you, Eller isn't much of a threat to break Paul Baxter's franchise record of 409 penalty minutes, set in 1981-82, or even to surpass Evgeni Malkin's team-high total of 82 last season.
"I don't plan to be up there by the end of the season, I hope," Eller said, laughing. "It's just a little bit of a coincidence of being on the wrong side of the body and the puck a couple of times. Not a cause for concern, but try to stay out of the box, obviously."
Eller, it must be noted, isn't alone in serving penalties he generally would be called upon to kill.
Penalty-killing forwards have accounted for six of the 12 minors the Penguins were assessed during the first three games. Eller has taken three, Matt Nieto two and Jeff Carter one.
Having bottom-six forwards spend so much time in the penalty box is a multi-layered issue. Not only does it mean the Pittsburgh Penguins are down a man for two minutes, but they have to try to get through that shorthanded situation without someone they rely on to kill penalties.
Nonetheless — and despite almost total turnover in the Penguins' shorthanded corps since last season — they got through opponents' first nine power plays this season unscathed. That streak persisted until Calgary scored in the second period of the Penguins' 5-2 victory Saturday.
"(The coaches) do a great job with video," Acciari said. "We're studying what the other teams are going to do and we're prepared well. The pairs that have been going out together have jelled really well, being able to read off each other. If we can keep that rolling, I think we'll be really good."
A healthy outlook
An easy-to-overlook element of the Penguins' relatively strong start is they have been able to use the same lineup in each of the first three games because they have yet to suffer a lost-time injury.
That's particularly significant because of the major roster turnover they experienced during the offseason, since it's allowed players to get more accustomed to the subtleties of the games of their linemates or defense partners.
It also reflects that Jake Guentzel is a quick healer, since management's optimistic projection after he underwent ankle surgery in August was that he would miss the first couple of weeks of the regular season.
The Pittsburgh Penguins had similar fortune at the start of 2022-23, when they lost only three man-games to injury during their 2-0-1 start. (Teddy Blueger, who was recovering from an unspecified upper-body issue, accounted for all of them.)
The Penguins finished last season with a relatively modest total of 215 man-games lost, down from 278 in 2021-22.
Howdy, neighbors
If the Penguins have a successful season, they just might owe a thank-you to, of all places, Cleveland.
Sort of.
Third-line right winger Jansen Harkins was born there, while backup goalie Alex Nedeljkovic is a native of the suburb of Parma.
One caveat: Although Harkins entered the world in Cleveland, he grew up in Vancouver, which is not a suburb of Cleveland.