Spotlight on Mark Pysyk; Fight for Third Pair & Why He Chose Penguins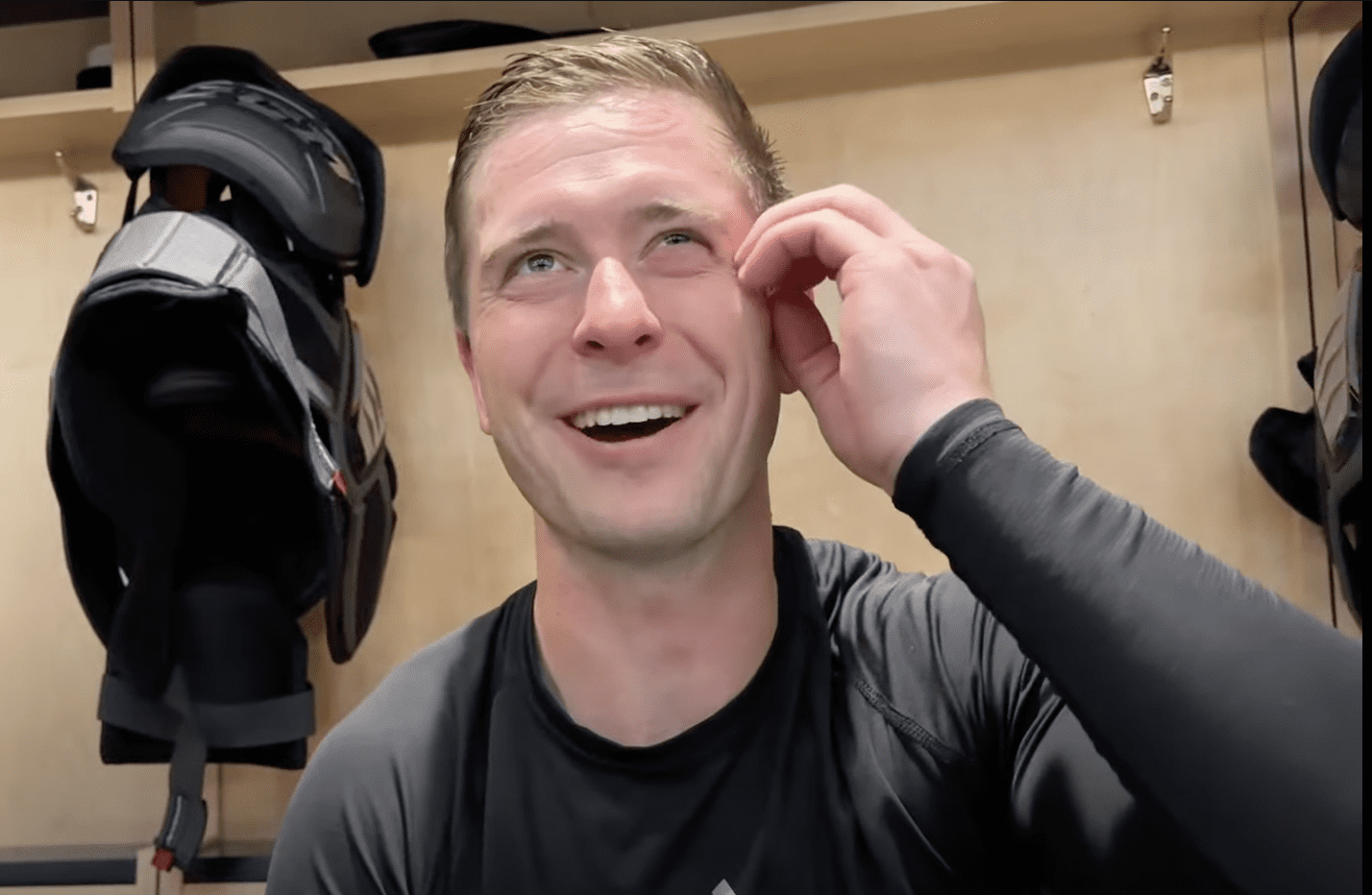 CRANBERRY — Right-handed defenseman Mark Pysyk had options, albeit not lucrative offers that would have guaranteed several million dollars and the accompanying financial security. After signing a one-year deal with Detroit, Pysyk missed all last season with an Achilles injury and a subsequent January setback before accepting a professional tryout agreement with the Pittsburgh Penguins last month.
Pysyk said he is 100% hockey-healthy, though he admitted to PHN that pickup basketball games aren't in his immediate future.
"It's good to get back to 100%, for sure, on the ice. I mean, jumping and running, I'm definitely not doing a ton of right now, but I can if I need to jump or run," Pysyk said with a laugh.
"(Last season was) extremely frustrating. A year of rehab and one-on-one skating with a skills coach. So today was sort of the first real taste of that competition. (It's been) 16 or 17 months for me. So it was exciting."
The 31-year-old defenseman might be the odds-on favorite to claim the spot on the third pair beside P.O Joseph or the winner of the battle for that spot. Yes, the top four defensemen are set, but there is a crowded fight for both sides of the third pairing.
Not shy about exposing the competition, the Penguins put Pysyk beside his chief rival for the third pairing and possibly a roster spot, Chad Ruhwedel.
The two men will be face-to-face every day for the duration of the competition. Though unsaid, the ability to compete for a job was probably another reason he chose the Penguins.
"Obviously, it's a team looking to go in the right direction. Last year, they didn't quite do what they wanted to do," said Pysyk. "And the opportunity (for me), I think there are a couple of older defensemen on the right side — I'm not sure how many pre-season games they'll want to play. So hopefully, there's an opportunity to get into some games and prove I'm healthy."
He's not wrong.
And it cuts to the nature of a crowded training camp in which only the upper-echelon players are assured of employment in mid-October. There are far more players than spots available.
Despite being two years younger, Pysyk has played 209 more NHL games than Ruhwedel, who has played 40 or more games with the Penguins in three of the last four years, including the 56-game COVID season.
Kris Letang is 36 years old. Erik Karlsson is 33. And that makes Pysyk the baby of the right-side group. Perhaps coach Mike Sullivan will ignore Pysyk's youth when making final decisions.
Pysyk was a fun chat off the ice. On the ice, he doesn't want to be noticed. If you're paying attention to him on the ice, it's probably a bad thing.
"Simple, boring hockey. Not being noticed — that's a good thing," said the perspective right-sider. "Solid, make the right plays, solid defensively. Obviously, there's not been a whole lot of offense in my game, but maybe with a more offensively minded team with all five in the rush, if my skating is there, maybe I can help with that, too."
Thursday, Sullivan slotted his potential third-pair blueliner beside reigning Norris Trophy winner Erik Karlsson. The other top pairing on Thursday was Kris Letang with free agent prize Ryan Graves.
Read into that what you will.
So, what did the spotlight that comes with being paired with Karlsson on Day 1 mean to Pysyk?
"Yeah, that's good (but) the spotlight's on him. That's what I mean, not being noticed," he said, continuing the lighthearted exchange. "I can drop and just play defense."
However, the camp battles are anything but lighthearted. This Penguins training camp has a different feel. Many Day 1 lines seemed more significant than the typical patchwork camp amalgamations. Sidney Crosby and Bryan Rust skated with Vinnie Hinostroza. Evgeni Malkin and Reilly Smith were already paired, as were Letang and Graves.
The Penguins aren't wasting time with weeks of practice. The first preseason game will be Saturday, after two days of skating and scrimmage.
For now, it seems like the "youngest" right-side defenseman has a good chance to claim a spot.