Dan's Daily: Fleury to Consider Retirement; Deciphering the Penguins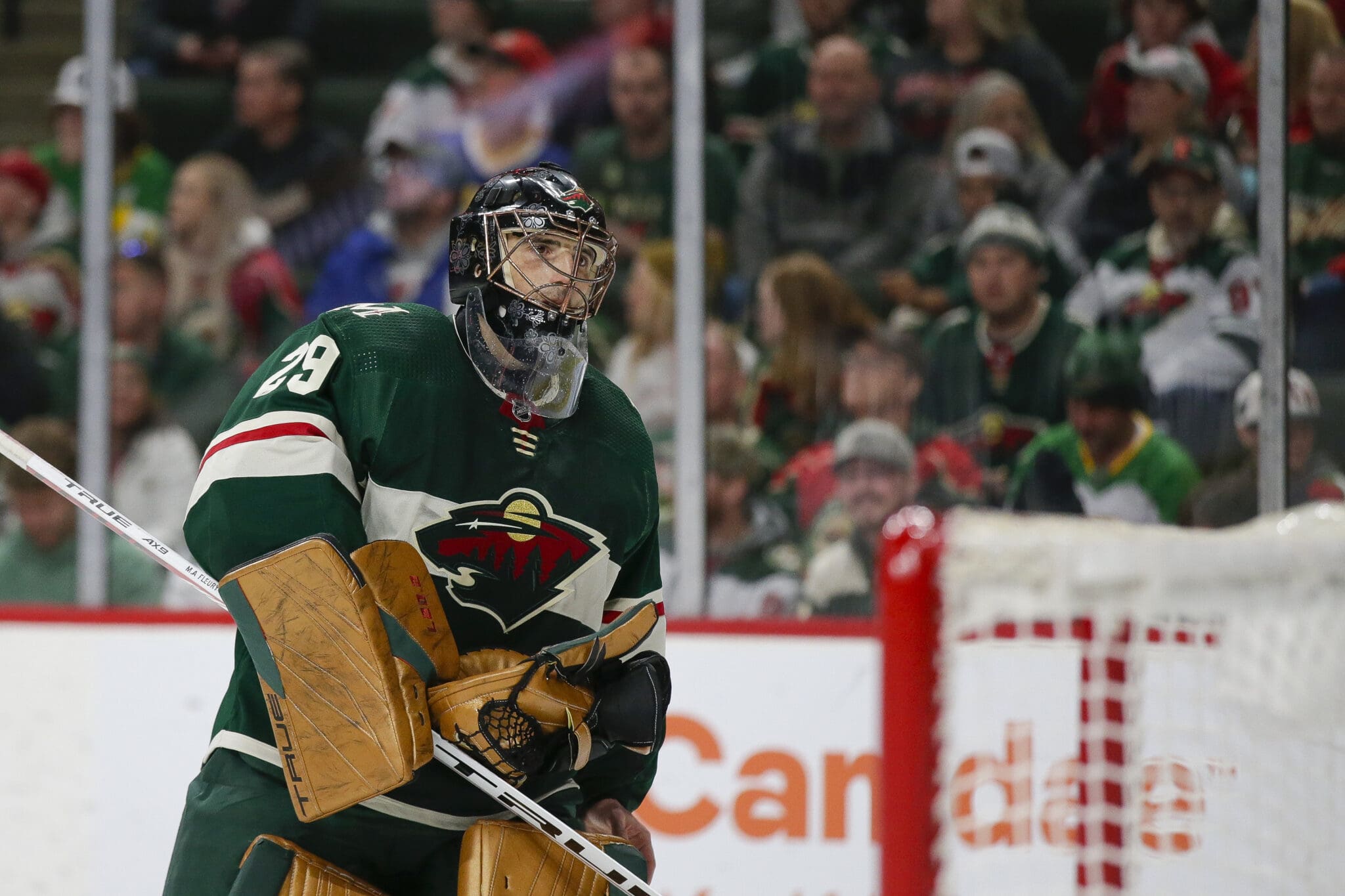 The Pittsburgh Penguins began training camp Thursday, and Pittsburgh Hockey Now netted you a couple of exclusives with players that could make a big difference, or BIG difference, this season. Coach Mike Sullivan said the roster competitions won't end after training camp. Also in the Daily, Marc-Andre Fleury said he will decide his future and consider retirement after this season. Valeri Nichuskin tried to dodge questions about his Seattle drama and abruptly leaving the team during the playoffs last May. And William Nylander is moving to center this season, the final of his contract.
It felt good to be back at the rink on Thursday. I was able to crack up Mark Pysyk, which is good. And I had this overwhelming sense that only comes on the first step of a long journey, that excitement mixed with a bit of dread. It felt like the base of Mt. Everest and the realization that we've got nine months to go.
It was the same feeling I used to get in the days before school started. The 20-hour days have already begun. I both want to get going and have another month of summer, you know?
Don't be afraid to lean over the rope and say hello to Dave, Shelly, or me. You don't have to subscribe to know us.
Pittsburgh Penguins
Pittsburgh Hockey Now: Dave Molinari gets to the rink well before anyone else. And we have exclusive video of … Jake Guentzel skating already!
How did they look, and what are the lines? The Day 1 scrimmage live blog from Penguins training camp.
My chat with third-pair potential Mark Pysyk. It's the fight for an NHL spot, why he chose the Penguins.
PHN+: Dave talked with Ryan Graves and Kris Letang, who were paired on Day 1. Graves could be a BIG difference for the Penguins defensemen.
Pick your fav PHN beat writer. Use code Dave10 or Dan10 for $10 off a PHN+ subscription (the sale will end soon, but thank you to everyone who joined us this week and all of you rebels who are existing subscribers).
Coach Mike Sullivan did his best to avoid giving us too much, but he offered some insights 0n the Penguins lines, why the camp battles won't end after camp, and one tidbit — Expect Jeff Carter to be in the Penguins lineup.
Steelers Now:
I just realized, with a great deal of jealousy, that Alan Saunders will be in Las Vegas this weekend. I sent him a list of the cheapest pizza, best hot dogs, and little places to hide during his stop in Vegas.
Larry Ogunjobi sat out practice. Here's the updated Week 3 Steelers injuries.
Don't read this if you're faint of heart: jaw-dropping stats show just how bad Matt Canada's Steelers offense is.
However, Canada did say that, hey, Kenny Pickett can change the plays.
Pittsburgh Baseball Now:
Andujar's big night in Chicago and Palacios's late homer delivered win #72. Get the quickie Pirates recap.
Jared Jones struggled, but Canaan Smith-Njigba is an RBI machine. Catch up with the kids in the Pirates prospect watch.
NHL News & National Hockey Now:
Sportsnet: Marc-Andre Fleury is almost 39 years old. He won't put much thought into his future until after the season, but then, retirement will be on the table.
Sportsnet Calgary: Heaven help him. Nikita Zadarov spoke out against the Russian invasion of Ukraine.
Colorado Hockey Now: Russian winger Valeri Nichuskin dodged questions about his mysterious exit from the Avalanche after an incident in a Seattle hotel room may or may, have involved him. Here's the video — he took questions on Day 1 of the Colorado Avalanche camp.
TSN: Interesting turn of events. William Nylander needs a new contract before July. And the Maple Leafs are moving him to center, or centre, this season.
I maintain, and will maintain next summer, that one of Kyle Dubas's former core players could wind up in Pittsburgh. Nylander with Malkin. Or Malkin with Nylander. Or Nylander with Crosby. Oh boy.
Sportsnet Calgary: Oliver Kylington missed last season dealing with personal issues (mental health from family issues). He was to return this season, but on Day 1 of camp, the Flames put out a statement that he wouldn't be able to participate in camp. However, his teammates are thinking of him.
National Hockey Now is interviewing for a Calgary Flames beat reporter.
NYI Hockey Now: Oh, there are questions about this coming season for the New York Islanders.
Washington Hockey Now: Keeping eyes on the old rival. Nick Backstrom is in fine form, but Evgeny Kuznetsov is already injured.
Philly Hockey Now: The Flyers cleaned house this summer, and John Tortorella said why — the Philadelphia Flyers' locker room needed to change.
Carolina Hockey Now: Camp begins, and the team the Penguins are chasing looks pretty good. Three takeaways from Day 1 of the Carolina Hurricanes.