Molinari: Dubas Has to Rebuild More Than Roster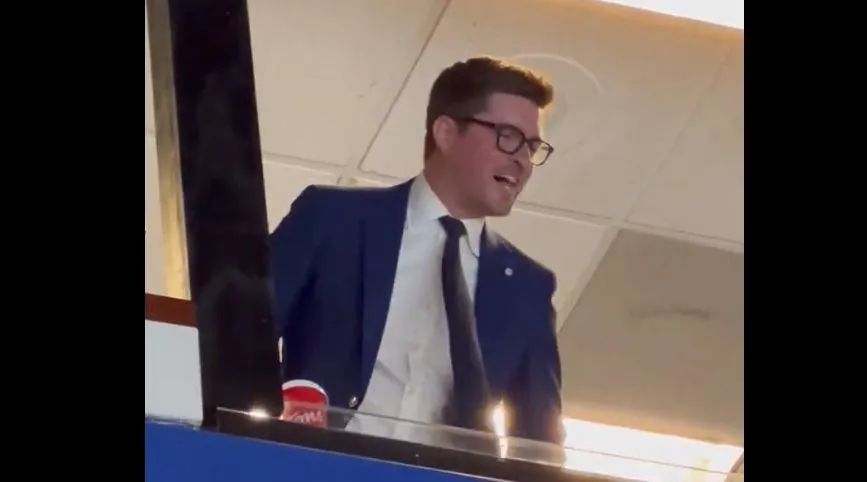 There was a time when picking up Jason Spezza, who joined the Pittsburgh Penguins as an assistant general manager Wednesday, would have been a big deal.
Actually, it still is.
Not because Spezza is one of the NHL's better centers — at age 40, he fell out of that group quite a while ago — but because the Penguins desperately need an infusion of capable front-office personnel, and Spezza has shown the potential to help fill that void.
Spezza still is learning his new craft — nothing wrong with that, since he is just one year removed from his playing days — but those who observed him serve as a "special assistant" to Kyle Dubas, then GM in Toronto, last season were impressed by his performance.
He should be, from all indications, a worthwhile addition to the Penguins' management team.
But he can't be the only one.
And not just because the Penguins have yet to name Ron Hextall's replacement as GM, a role Dubas is filling on an interim basis.
Given the daunting, multi-faceted challenges facing this team — ownership has reiterated its desire to re-establish the Penguins as a viable Stanley Cup contender while simultaneously upgrading the talent in their prospects pipeline — this is no time to be operating with a streamlined front office.
The GMs who preceded Hextall, Ray Shero and Jim Rutherford, identified and helped to develop a series of outstanding management prospects. So good, in fact, that just about all of them have moved on to better positions in other organizations.
No fewer than four — Tom Fitzgerald (New Jersey), Patrik Allvin (Vancouver), Jason Botterill (Buffalo) and Bill Guerin (Minnesota) — have gone on to become GMs, and at least two others, Dan MacKinnon and Jason Karmanos, are considered prime candidates to ascend to that position in the reasonable near future.
That's some serious brain drain the Pittsburgh Penguins have experienced, and an issue that Dubas should address.
That doesn't mean he has to construct a management team that's bloated and overstaffed, but there is great value in having diverse voices and perspectives contribute to the decision-making process.
Young and energetic as Dubas is, it would be a grievous error for him to assume the GM role on a permanent basis.
Although it's pretty clear that he'll be the final authority on all significant hockey-operations matters, Dubas will have enough other responsibilities with the job for which he was hired to double as a full-time GM.
That's why bringing in someone like Brandon Pridham, his assistant GM in Toronto, as Hextall's successor would make sense.
The nature of the GM position is evolving; more teams are hiring presidents of hockey operations who have served as GMs, like Dubas and Jim Rutherford (Vancouver), and who are having a bigger say in matters that once fell strictly to the general manager.
That makes it imperative for the president of hockey ops to be in sync with the GM, and Dubas obviously meshed well with Pridham when they were with the Maple Leafs.
It's also significant that Pridham — who has not publicly expressed an interest in leaving Toronto — would come with an understanding of how all aspects of a team function. What's more, he has credibility around the league that comes from having deep roots in the game, having worked with the NHL's Central Scouting bureau before joining the Maple Leafs.
It's not known whether Pridham will pursue a job with the Penguins, let alone whether he would be the most qualified person to be GM. That's something Dubas will have to determine after he gets past the more pressing issues of the NHL draft and free agency.
But the Pittsburgh Penguins will need a full-time GM — and probably a few other people to begin replenishing their front-office talent pool. And they don't all have to come from Toronto.