Dan's Daily: 2 Penguins Prospects Push Hard; Bold NHL Predictions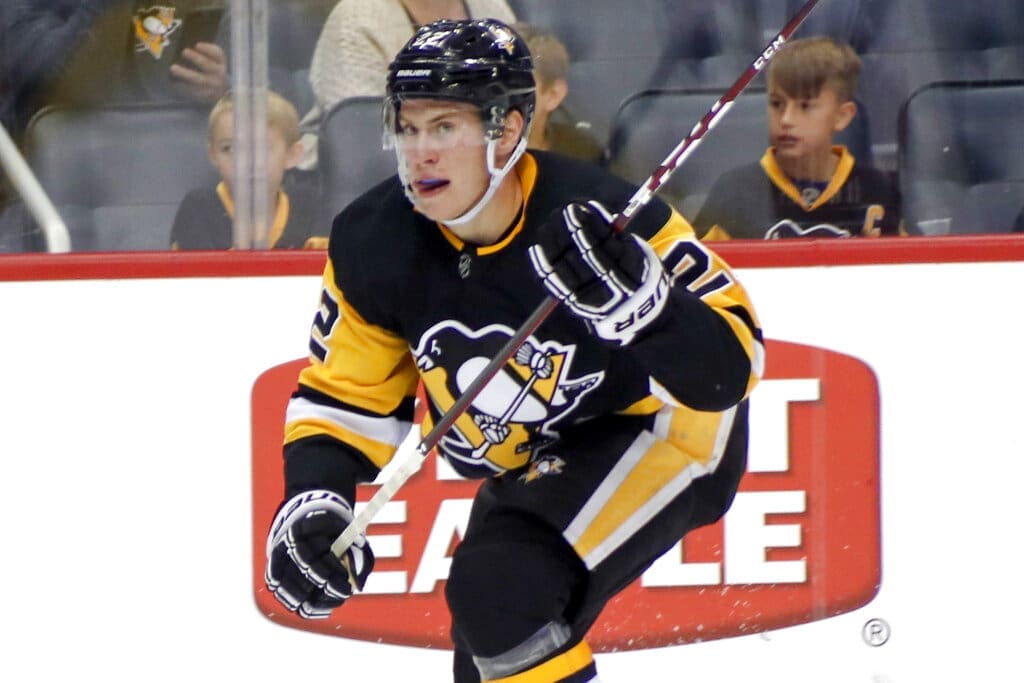 The Pittsburgh Penguins split the split-squad games with the Columbus Blue Jackets, but like 'Who's Line Is It Anyway?' the points don't matter, but the performances certainly do. A pair of Penguins prospects made bold statements with their play on the ice, and things could get interesting. Elsewhere in the Daily, Greg Wyshinski made bold predictions for the Penguins and the other 31 NHL teams, speculation that Patrick Kane could land in Carolina, Travis Sanheim wasn't happy to be part of the NHL trade rumors, and the Pittsburgh Steelers plane made an emergency landing in Kansas City early this morning without further incident.
It was a long day Sunday! Two hockey games, Sunday night football, and live TV beginning after 12:30 a.m. I did Final Word with Dorin Dickerson and Justin King Sunday night, which was a bit daunting. Two guys with distinguished football careers and … me. Like, how much do you argue with these guys?
Dorin was a bit more bullish on the Steelers' performance than me. I think Josh McDaniel cost the Raiders the game with three terrible decisions. I also think a 5-hour Energy has no effect after you've been working for 18 hours, but I slipped in a melodic Eminem reference that a few of you caught, so it was a win.
Pittsburgh Penguins
Two games, two reporters, two report cards, and two prospects who made bold statements.
Game 1: Radim Zohorna was the best player on the ice, and the Penguins won. The Penguins analysis.
Game 2: Sam Poulin turned up the heat in Columbus. Dave Molinari was on the scene to grade the Penguins' roster battles.
PHN+: In case you missed it, PHN asked coach Mike Sullivan about his decision-making process for the Penguins training camp.
Steelers Now:
Emergency landing in Kansas City — The latest Steelers news.
Fortunately, everyone is fine.
The offense was improved in the Sunday night win over the Raiders, but there are issues. Get the Steelers takeaways.
There was a silly amount of Steelers fans in Vegas Sunday night.
Pittsburgh Baseball Now:
The Pirates couldn't follow up their historic comeback win with another victory and lost 4-2. Get just the important details in the quickie Pirates recap.
Triple-A Indy ended their season on a high note, and few farmhands looked pretty good; the latest Pirates prospects watch.
NHL Trade Talk, News & National Hockey Now:
Philly Hockey Now: "It Sucks." Defenseman Travis Sanheim acknowledged the NHL trade rumors even as he ascends to a leader on the Flyers defense.
ESPN+: Bold predictions for every team in the NHL, including the Penguins, from Greg Wyshinski.
San Jose Hockey Now: Logan Couture is out and will remain out? San Jose Sharks news.
SJHN+: It wasn't guaranteed the Penguins' trade for Erik Karlsson would happen. Before then, there were multiple flashpoints and What Ifs from his acquisition in 2018 that could have changed the San Jose Sharks' history.
Yes! PHN+ readers can read SJHN+. Subscribe here. Pick your favorite PHN beat writer. Use Dan10 or Dave10 to get $10 off! Your support this month has meant the world. These trips to Halifax for the game this weekend and roadies in the regular season aren't cheap. Subscriptions keep the lights on. Consider joining for exclusive content and joining this gang of media rebels.
Sportsnet: Patrick Kane to the Carolina Hurricanes? Could be.
Detroit Hockey Now: How's this for an admission — top defenseman prospect Simon Edvinsson admitted he came to training camp last season with a bad attitude. He's trying to change things and make the Detroit Red Wings.
New Jersey Hockey: As if the Penguins' Metro Rivals needed more talent, Alexander Holtz is showing up in a big way for the New Jersey Devils.