The Penguins Core Doing Most Difficult Thing to Win (+)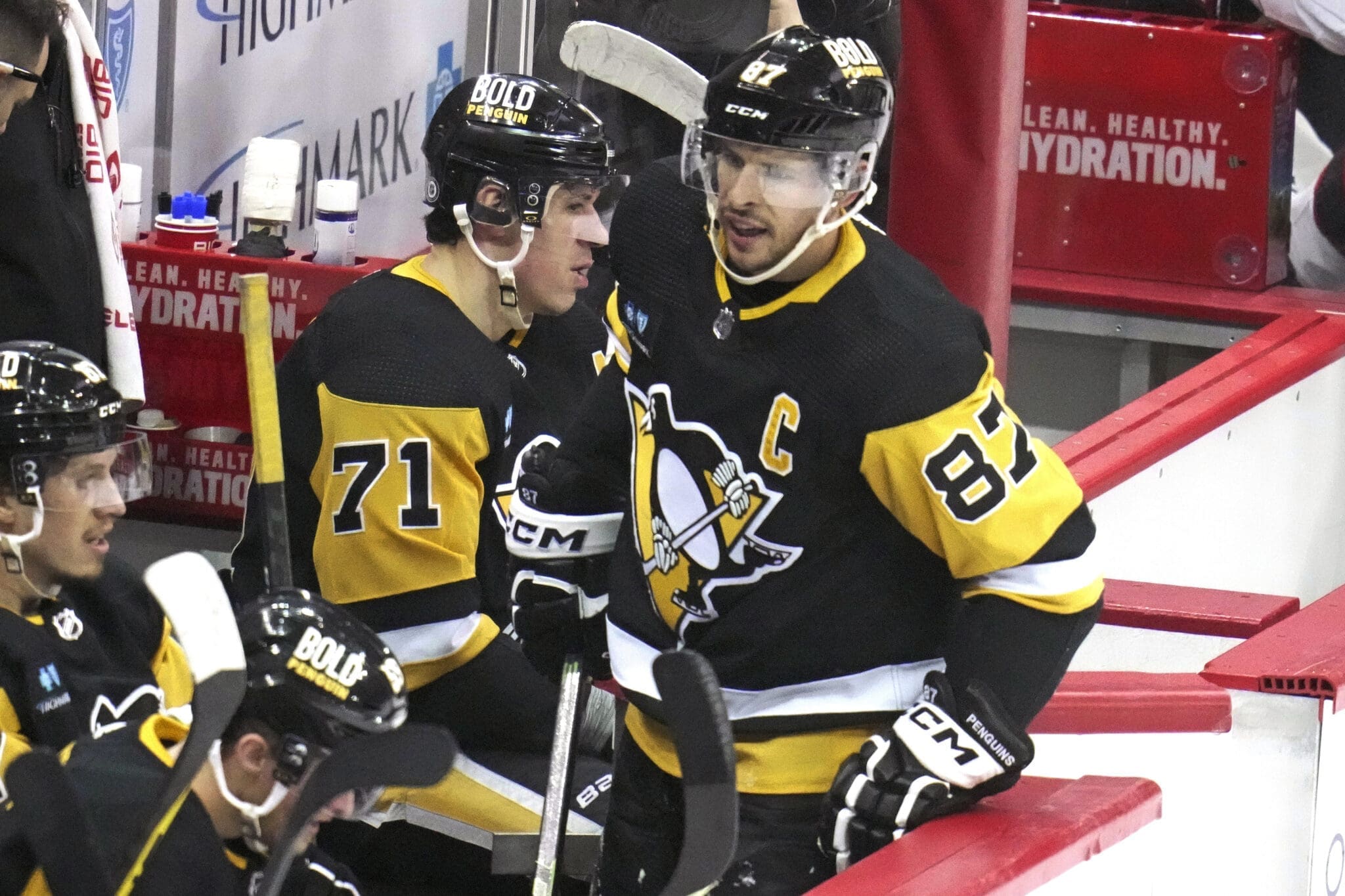 CRANBERRY — It seemed unfair to ask the bedrock of the Pittsburgh Penguins, Sidney Crosby, Evgeni Malkin, and Kris Letang, about themselves.
Actions speak louder than words, and the core three players who have been together longer than any trio in professional sports history are figuratively hollering their desire to win, and they're doing whatever is necessary.
Instead of asking the core, PHN asked some teammates and their tenured coach.
As Letang told PHN on Monday, "We're not 25 anymore."
No, they are not. It's been a long time since they were, and the game has changed, but they're still the primary forces in all aspects.
*Read the remainder of the story by joining PHN+. Get access to an ad-free experience as well as exclusive content to Steelers and Pirates coverage from SteelersNow and PittsburghBaseballNow.com
No, it's not about working hard. That seems easy for those players. In order to win, the Penguins' core is doing the most difficult thing: changing.
The team has scored 51 goals, and the core has combined for 19 of them. Crosby has 19 points (10-9-19) in 14 games. Malkin is right behind him with 17 points (8-9-17). The numbers indicate that one of the duo has been on the ice for a vast majority of the Penguins' goals this season.
This season didn't start well, and that, too, may have been a motivating factor.
The Penguins bolted straight sideways out of the starting gate, losing six of the first nine games before winning the last five, more often in impressive style. From tight defensive efforts to the Crosby heroics Tuesday in the 5-3 win over Columbus, the core
What the Penguins' core has done for the team this season has an additional layer than the immense contributions they've delivered over the last 18 or 19 years.
This year, they're changing.
Evgeni Malkin is winning a greater percentage of faceoffs than he's ever won before.
Kris Letang has fully and enthusiastically embraced a more defensive role than he has ever played before.
OK, perhaps evolution is a constant of Sidney Crosby's game. His game is a perpetual evolution of adding skills as he matures.
"Those guys are amazing. Those guys are who they are for a reason. They're always looking to get better," said longtime teammate Bryan Rust. "Obviously, they're three world-class players, and they've been that way for a very, very long time. And they're always trying to get better. There's always something they're looking to get better and improve on it. I think that's what makes them so great — they're never satisfied with where they are with their games, and there's always something (to get) better."
Crosby and Letang are 36 years old. Malkin is 37. Even Hall of Fame players are often preparing to retire at this stage of a career, but the Penguins' core has moved toward new stages.
A rough go on Tuesday notwithstanding, Malkin has been playing end-wall to end-wall, too. A pair of Penguins shutouts in the last four games included Malkin on the ice later in games, not just chasing an empty net goal but defending, too. He's a plus-3 during the five-game win streak.
Malkin has won 53% of his faceoffs this season, which is his career-best by a wide margin.
"These guys are the wiser versions of themselves through all the experiences they've been through. And I think when these guys put their minds to something … they tend to accomplish whatever they set out to do," said coach Mike Sullivan, who has been around for eight of the 18 seasons. "I think every season those guys in particular always look at their own respective games, and they try to identify areas where they can improve and get better. And I think that speaks volumes of their hunger to win and their hunger and their passion to be the best at what they do."
Letang has undergone the most dramatic transformation. There was some question, including here, if Letang could thrive without being the primary defenseman on the power play or in 5v5 situations.
He's not just thrived, but he's arguably playing the most responsible, stout defensive hockey of his career. He also has eight points in 14 games, all at even strength.
The Pittsburgh Penguins core is getting the same results but in different ways.
"These guys are driven. They're driven athletes, and they look at a lot of the different subtleties of their respective games, and they work at it," said Sullivan. "They try to get better. They're willing to put the time in to try to improve a lot of those subtleties. And so I just think it's a testament to the passion they have for the sport and the drive they have to be the very best."