Penguins Wrap: Crosby Dazzles; Injuries & a Sour Finish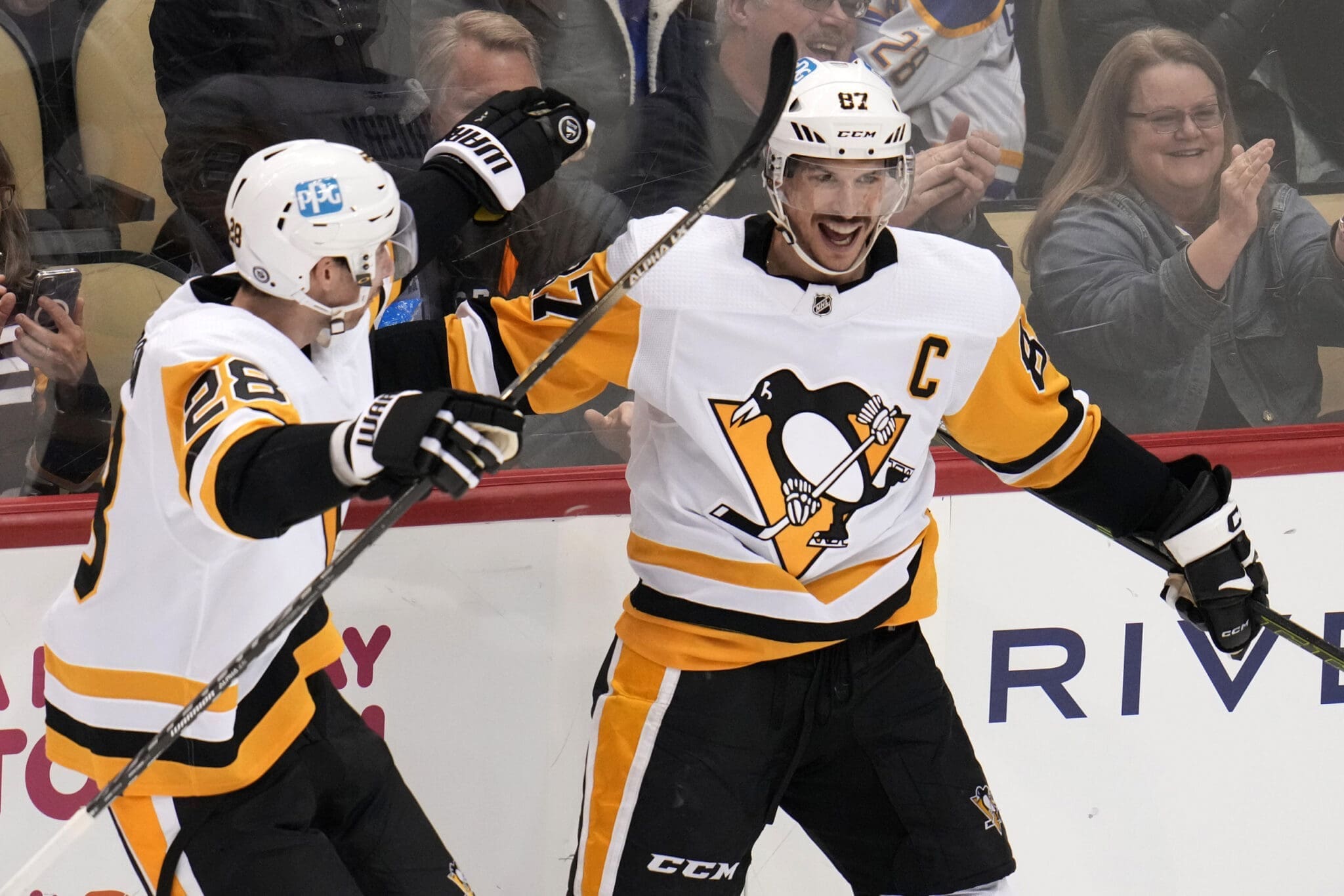 RALEIGH, N.C. — The Pittsburgh Penguins' 5-3 victory in Columbus Tuesday was their fifth victory in a row and put them two games above .500, matching their high-water mark for the season.
Too bad for them they didn't get the rest of the week off.
They followed that win over the Blue Jackets with a dismal showing in a 5-2 loss to New Jersey, then dropped the latest in a series of close games against Carolina to take a two-game losing streak into their game against defending Stanley Cup champion Vegas this evening at PPG Paints Arena.
Here's a look back at the up-and-down week of the Pittsburgh Penguins:
Sunday
Erik Karlsson is convinced that, while the Penguins' team defense has been pretty good lately, there's still room for improvement.
The Penguins have been doing a lot of things right lately, but there's at least one thing they can change that could make them even more formidable.
Monday
The Pittsburgh Penguins are the oldest team in the NHL, and it just might be that their game truly is maturing, too. Kris Letang notes that "we're not 25 anymore."
Evgeni Malkin has been having the best season of his career on faceoffs, and it isn't even close.
Reilly Smith doesn't participate in practice, but no one is concerned. Or upset.
Former Penguins goaltender Tom Barrasso is inducted to the Hockey Hall of Fame.
Tuesday
Sidney Crosby's 13th career hat trick carries the Penguins to a 5-3 victory in Columbus.
The Penguins overcome a sluggish start against the Blue Jackets to extend their winning streak to five games.
Jonathan Gruden is recalled from the Penguins' farm team in Wilkes-Barre, but his stay in the NHL is brief.
Matt Petgrave, the player whose skate caused the lethal cut to former Penguins prospect Adam Johnson's neck during a pro game in England was arrested on charges of suspicion of manslaughter.
Wednesday
Mike Sullivan says that the Penguins' refusal to panic was a significant factor in their victory over the Blue Jackets.
Give the Penguins' veteran core credit for making adjustments that helped the team to pull out of its early-season doldrums. (+)
Rickard Rakell, still looking for his first goal more than a month into the season, isn't sure he knows what the problem is, but he's convinced that he knows what it isn't.
Forwards Evgeni Malkin and Matt Nieto don't participate in the Penguins' practice, but it turns out that there's no cause for concern.
Thursday
The Pittsburgh Penguins' five-game winning streak comes to a screeching halt against New Jersey.
The Penguins' grades for the New Jersey game were a lot like their performance.
What's in a (nick)name? Well, when it comes to fourth-line center Noel Acciari, a pretty good indication of what fuels him on game days.
Friday
The loss to New Jersey revealed what seems to be a significant shortcoming for the Penguins.
Sidney Crosby has a pretty simple explanation for how the Devils were able to defeat the Penguins.
Goalie Alex Nedeljkovic, in Wilkes-Barre on a conditioning stint, does something special in his first game back in the American Hockey League.
Saturday
Stop us if you've heard this one before: The Pittsburgh Penguins lose a close game to the Carolina Hurricanes.
The Penguins invariably play well against the Hurricanes, but there's a reason they never seem to beat them anymore.
Defenseman P.O Joseph is held out of his sixth consecutive game, but it's not for the reason many believed.